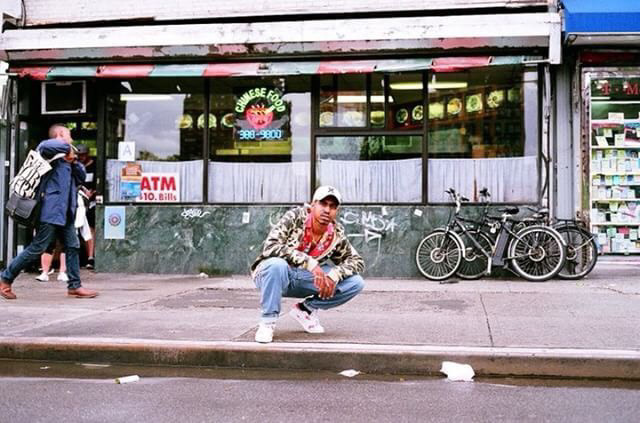 The Cyril Palmer Interview
Written by Terrence Allen 
The all-coveted skate clip, once primarily documented by the VX camera and video tape, is now shifting to the iPhone and Instagram. It's 2018 and you not only have a cell phone, but it's also a camera, a computer and marketing tool. C. Roy also known by his instagram handle "Watchyoudie"; Palmer is an up and coming artist that created an extensive following through his montages shared via: Instagram; mixing SoundCloud hits with his smooth skate style he's caught the attention of Utmost, Canal, Spotify, and influential designers such as Heron Preston and Sean Wotherspoon.
Although Palmer can trace his lineage back To New Orleans, he is a West Coast dweller. "In my life I have only traveled to New Orleans once, but something about the place seemed very supernatural, unlike any place I had ever been". The city, known as the birthplace of Jazz, produces so many so many hyper talented and rhythmic individuals, it could very well be innate. 
C.S.: Who are you and what do you want to be known for?
C.P.: Cyril C Roy Palmer, I'm a Los Angeles based artist and I want to be known for my music. People often confuse me for being a skater rapper, I'm much more than that. I'm an artist and my music at this point speaks for itself. I only used skating to get my music heard because that's where I had my following. I have a deep musical background.  My grandfather "Earl Cyril Palmer "is in the Rock and Roll Hall of Fame. So this shit is in my blood. 
Earl Cyril Palmer was known for playing on New Orleans recording sessions, including "Tutti Frutti" by Little Richard (and most of Richard's hits). When inducted into the Rock and Roll Hall of Fame in 2000, he was one of the first "session musicians" to be inducted. Session musicians, also known as studio musicians, are hired to perform in recording sessions as well as live performances. Session musicians are usually not permanent members of the band or musical act they accompany in studio..
C.S.: Where do you consider home and how has that shaped your current situation?
C.P.: Los Angeles is my home and I love the current space that I'm in. I meet a lot of good people out here that have helped me along the way. It's a good place to get your message across and get heard but sometimes it's a little saturated.
C.S.:  What inspires your style?
C.P.: Old Skate videos and a lot of early 90s and 2000s Hip Hop mixed.
C.S.: How has social media impacted the importance of the original "skate video?"
C.P.: Well, the way people consume skating now is more so on Instagram so that's why my edits became so popular. I kind of wanted to edit the way I wanted - didn't expect it to become a trend.
C.S.: Who is your favorite Hip Hop producer?
Cyril is featured in Utmost's "Juvenile" (2017)
Listen to Cyril's latest project "Star"