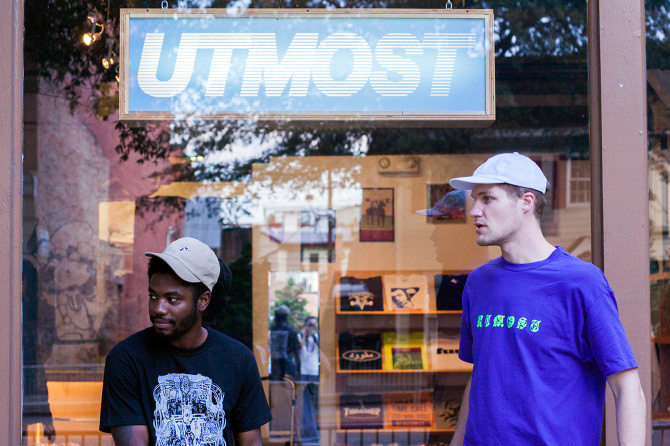 Skateboarding and urbane culture have been an infamous pair since the pastime was introduced to the gritty East coast streets in the late 80's/early 90's; the fluid style, attitude and avant-garde approach of the many trailblazing skateboarders emerging during the "golden era" proved to be very influential in the shaping and branding of the present day culture. 

This past August I spent some time getting acquainted with Utmost Co-owner/creative, Jermaine Edwards (affectionately referred to as Creep). After a brief exchange of emails and social pleasantries via twitter, I found myself in a park off of Fairfax and Rosewood in West Hollywood meeting him. We discussed his past experiences and plans for the future. This upcoming October the Utmost storefront in Richmond VA, will celebrate it's first anniversary; a major mile marker for the duo that came from such humble beginnings. Through our conversation I discerned that Creep and Tom Hart (Co-owner of Utmost) were much more than a purveyors of skateboarding goods and trendy streetwear; they are products of the culture they fully endorse, their friends come from it and the store is merely an extension of themselves; something totally organic. 

Jermaine was also kind enough to hit us back with a playlist befitting of the weekend. 

Enjoy, 
- Can't Surf 


• What's your name and what is it that you do?  

Jermaine Edwards Co-owner of Utmost Co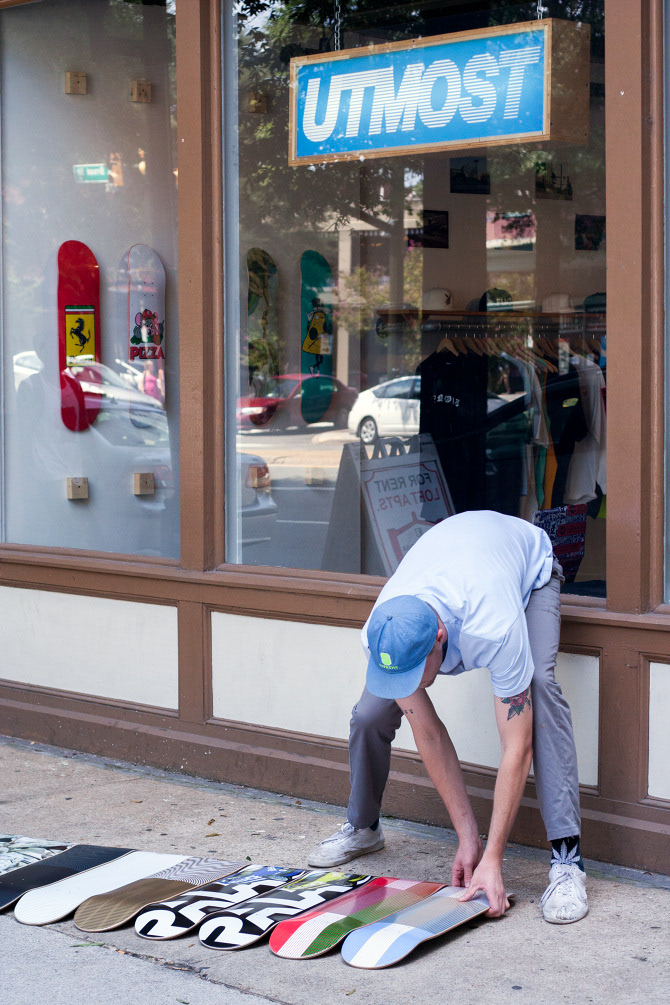 • What was the process like going from screen-printing t-shirts out of your apartment to opening up your own store?

It was crazy, but a very fluid transition. It was just the right time and opportunity to open the store.
•Would you prefer to be seen as a skateshop or a boutique? 

I don't really care what people view us as. We are what we are and who we are. Classify it how you see fit, we just out here livin' and doin' us. We just happen to love skateboarding and street culture.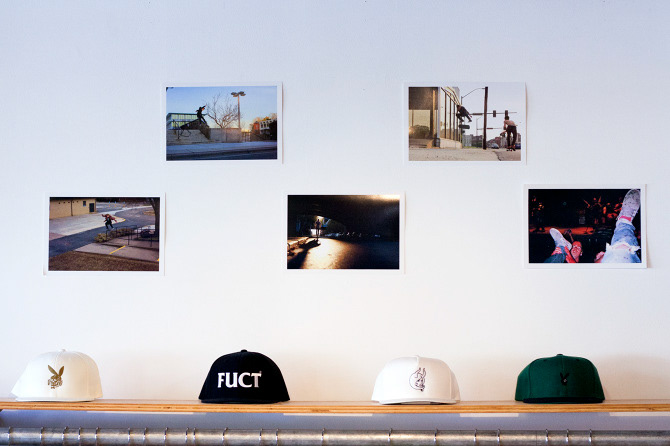 •
You and Tom spent time living in LA and ended up making a lot of standing connections out there, why'd you guys settle down in Virginia, an area that isn't very well known for streetwear culture.  

Tom was working in NY and I was working at HUF in LA and I just felt it was best we both be there. We haven't necessarily settled in VA. We just brought culture we've experienced outside of the city to the city to help further the city culturally and aestheticall
y.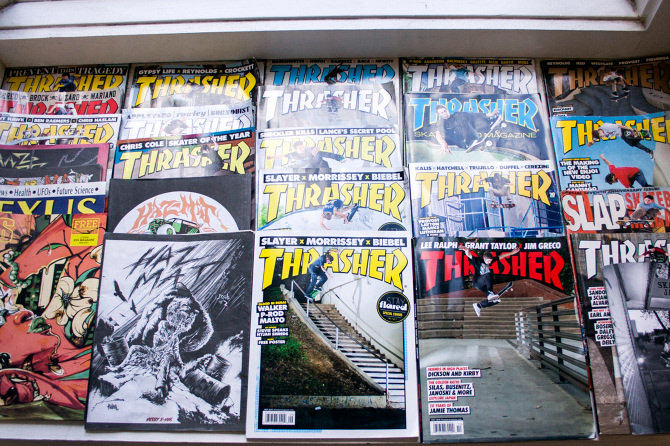 •
When you two were living in LA you both were working at the HUF warehouse; what was that like? Did you ever meet HUF?  

The warehouse was really, really sick. As the brand has grown things have become more strict and structured but I'm sure it's still cool, our boys in online forever holdin' it down. S/o Meeno,Oshie, Zack Krull, Paul n everyone else over there holdin' online down. Ha I've met Keith (Hufnagel) a buncha times. He's the man. It's crazy working for someone you've looked up to your whole life. He referred to me as "that guy with the gold teeth." Needless to say, I was the only warehouse dude with gold teeth.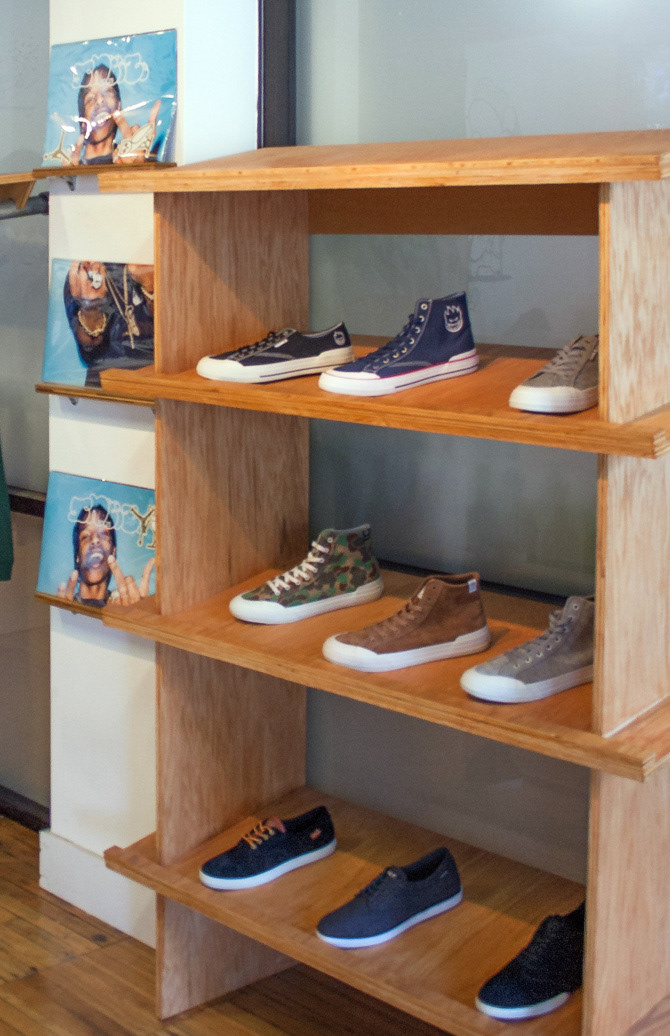 •You also spent time working for Frank 151, any memorable occasions from your time there? 

Shit every moment is memorable. From me working on the diamond book and meeting more skate idols like Nicky Diamonds, Kareem Campbell, Jeron Wilson and etc. to working on the ASAP book meeting them and helping with HBA gear and ads and etc. I learned so much and took away a lot of great knowledge from the art director at the time Nick Ace (whose done shit for Azealia Banks and others), and Stephan Malbob, the owner. The best times I've had at Frank were listening to Jamie Story tell stories about the old heydays of skateboarding with Keith Huf, Keenan Milton, Dread, Harold hunter n others.
•Your store is very well curated, what is the process like coming to decide on which vendors you'll carry? 

We only carry shit we genuinely fuck with. We don't just buy what we think people want with the hope that they'll come buy it.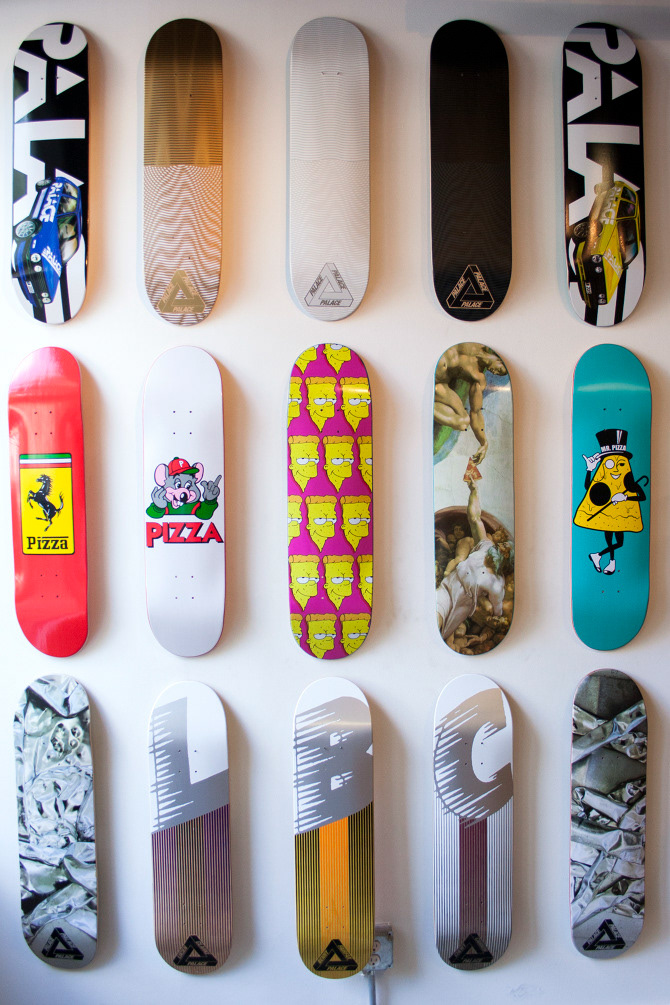 •Who're the lunchboyz? 

Our sqizod nuff said.

• Dyce just released "2100", is there a chance of a full length Utmost film in the near future? 

There's a vid coming soon. 


•The first Utmost anniversary is right around the corner, anything special lined up?

Utmost Collab w/..

•What's the coolest thing about living in Richmond? 

The girls are easy

•Any advice you'd give someone looking at starting there own shop? 

Don't do it, we got this covered.